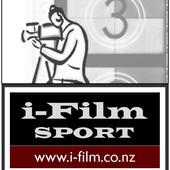 i-Film NZ Sport
i-Film NZ produces and web-streams live sports events from around New Zealand. We produce events ranging from single camera to multi-camera systems or just stream your own production output on one of our channels for increased audience. See www.i-film.co.nz or email info@i-film.co.nz for more info.
... more info
Upcoming & Live Events
BBNZ U19 National Champions...