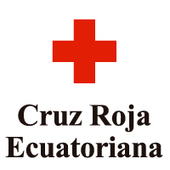 Cruz Roja Ecuatoriana
Cruz Roja es una organización internacional sin fines de lucro que está en Ecuador desde 1910. Sus labores se orientan a custodiar los derechos humanos, asistir en emergencias y desastres, implementar proyectos de desarrollo comunitario y ofrecer servicios sanitarios a la comunidad.
... more info
Cruz Roja Ecuatoriana hasn't created any events. Follow Cruz Roja Ecuatoriana to be notified when they create a new event.