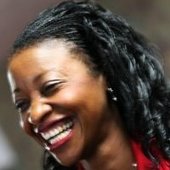 Purpose Coach Hopelyn
When Dr. Hopelyn Brown left her homeland of Jamaica to complete her undergrad studies in the USA over 15 years ago, she already had a passion in her heart to become a leader of leaders. She is a wife, parent, author, Leadership Consultant, and lover of life!
... more info
Purpose Coach Hopelyn hasn't created any events. Follow Purpose Coach Hopelyn to be notified when they create a new event.