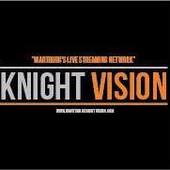 Wartburg Knight Vision
Welcome to Wartburg Knight Vision, your window inside Wartburg College. Knight Vision provides students, alumni, parents, and friends of Wartburg College live online video streaming of athletics, music, faith, and educational events happening on campus.
Links
... more info
Upcoming & Live Events
Cedar Valley Today 05/03/16

Field Events: Wartburg vs. ...

Running Events: Wartburg vs...