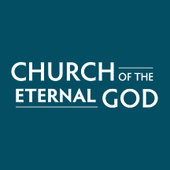 Archived Events
Set Your Hope in God

The Sufferings of the Apost...

Do Dreams Influence Your Life?

Do You Stand Firm in God's ...

A Little Strength

Misguided Perceptions

Good Fruit

Why Do We Keep Pentecost

What Is the Church?

Comfort & Encouragement

Obedience to the Faith

Why Are There Races and Nat...

How Long Has God Been Worki...

Freedom From What?

Sinning Against the Holy Sp...

Are You A Profitable Servant

Load More

How Far Out of Egypt Have W...