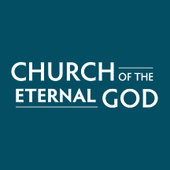 Archived Events
The Process or the Product?

Discipline

Importance of Words

Sunday Sabbath?

Set Your Hope in God

The Sufferings of the Apost...

Do Dreams Influence Your Life?

Do You Stand Firm in God's ...

A Little Strength

Misguided Perceptions

Good Fruit

Why Do We Keep Pentecost

What Is the Church?

Comfort & Encouragement

Obedience to the Faith

Why Are There Races and Nat...

Load More

How Long Has God Been Worki...