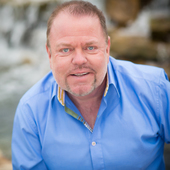 Bill Purvis Ministries
On April 28, 1974, Bill was stabbed 3 times and left for dead. In this dying state he repented of his sins and cried out to God, receiving Jesus Christ as his personal Lord and Savior. This turning point of his life gave him an undeniable love for God and an urgency to tell others of Jesus.
... more info
Bill Purvis Ministries hasn't created any events. Follow Bill Purvis Ministries to be notified when they create a new event.