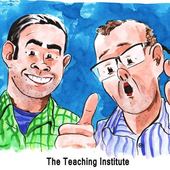 The Teaching Institute
The Teaching Institute's goal is to teach the art and science of how to deliver high quality medical education. The Institute's first course, The Teaching Course, is aimed at helping medical educators become better teachers.
Links
... more info
Following
This account is not following anything yet. To follow this user, click the follow button under their photo. To find accounts to follow visit to your homepage.