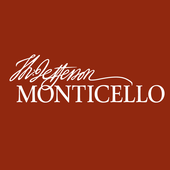 Thomas Jefferson's Monticello
Official Livestream Channel for the Thomas Jefferson Foundation, which owns and operates Thomas Jefferson's home, Monticello. Monticello is recognized as a National Historic Landmark and a United Nations World Heritage Site.
... more info
Following
This account is not following anything yet. To follow this user, click the follow button under their photo. To find accounts to follow visit to your homepage.