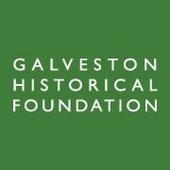 Galveston Historical Foundation
Incorporated in 1954, Galveston Historical Foundation is one of the nation's largest local preservation organizations. The foundation's mission encompasses community redevelopment, public education, historic preservation advocacy, maritime preservation and stewardship of historic properties.
... more info
Following
This account is not following anything yet. To follow this user, click the follow button under their photo. To find accounts to follow visit to your homepage.