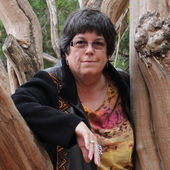 Martha Hazzard Decker
Decker's been involved in investigating paranormal actively since 1999. She founded East Texas Paranormal (ETP) in 2007 and is the lead investigator. ETP often investigates private homes and businesses. Decker has professional experience as an investigator; criminally and civilly.
... more info
Martha Hazzard Decker hasn't created any events. Follow Martha Hazzard Decker to be notified when they create a new event.