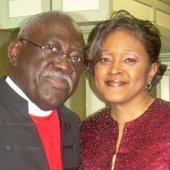 Pilgrim Father Church
Pastor DeBora Crowe, Sr. Pastor | Archbishop Roy Brown, Patriarch Pilgrim Church 628 Central Avenue, Brooklyn, NY 11207 ~ Tel. 718-452-5180 email: pilgrimchurch5180 at gmail dot com Call, email or write us with your prayer request, testimony and/or contribution. Thank you.
... more info
Following
This account is not following anything yet. To follow this user, click the follow button under their photo. To find accounts to follow visit to your homepage.