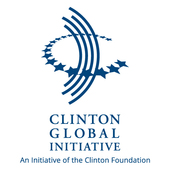 Clinton Global Initiative
The mission of the Clinton Global Initiative (CGI) is to inspire, connect, and empower a community of global leaders to forge solutions to the world's most pressing challenges.
... more info
Following
This account is not following anything yet. To follow this user, click the follow button under their photo. To find accounts to follow visit to your homepage.