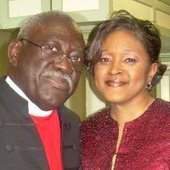 Pilgrim Father Church
Pastor DeBora Crowe, Sr. Pastor | Archbishop Roy Brown, Patriarch Pilgrim Church 628 Central Avenue, Brooklyn, NY 11207 ~ Tel. 718-452-5180 email: pilgrimchurch5180 at gmail dot com Call, email or write us with your prayer request, testimony and/or contribution. Thank you.
... more info
Pilgrim Father Church hasn't created any events. Follow Pilgrim Father Church to be notified when they create a new event.