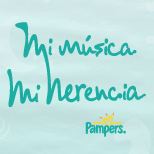 Mi Música Mi Herencia
Bienvenida futura mamá a un concierto que te hará sentir orgullosa de ser hispana. El concierto se llevará a cabo en el teatro New World Center en Miami donde la orquesta de la Universidad de Miami adaptará la música de conocidos artistas latinos y contará con la participación especial de Thalia.
... more info
Mi Música Mi Herencia hasn't created any events. Follow Mi Música Mi Herencia to be notified when they create a new event.