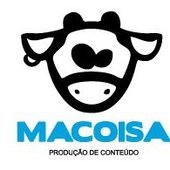 GPM Streaming Imagens Especiais
PRODUÇÃO DE CONTEÚDO! Um coletivo produtor de conceitos, idéias, conteúdo. Focados em fomentar conteúdo de cultura e arte underground. Priorizamos o audiovisual através de diversos serviços e projetos. Especialistas em transmissão ao vivo de eventos, videotecagem, projeções, discotecagem, captação e filmagem, e todo tipo de soluções para produção artística de qualquer tipo de evento. Produzimos eventos de música, artes plásticas e outras vertentes. Sempre preocupados com a valorização do artista, do conteúdo e a elegância da comunicação. Vendemos serviços para várias etapas da fomentação cultural. Produção, planejamento, captação de recursos, divulgação, etc...
Links
... more info
GPM Streaming Imagens Especiais hasn't created any events. Follow GPM Streaming Imagens Especiais to be notified when they create a new event.