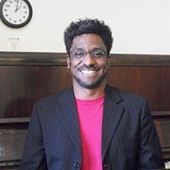 Anselmo Reis Rodrigues
A Descoberta da Verdadeira Voz Método que sugere cinco inovações no Estudo e Ensino do Canto. 1 - Projeção Instantânea da Voz. 2 - Aumento da extensão da Voz para graves e agudos. 3 - Linguagem que facilita o aprendizado. 4 - Preparação Mental para usar a Voz. 5 - Canto para Criatividade.
... more info
Anselmo Reis Rodrigues hasn't created any events. Follow Anselmo Reis Rodrigues to be notified when they create a new event.