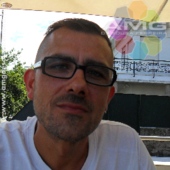 Adriano MGS Ferreira
Consultadoria TIC Desenvolvimento de Negócios Internacionais, Parcerias, Inovação e antes de mais nada, um entusiasta... De Portugal para o Mundo!!! - IT Consulting International business development, partnering, innovation, and above all, an enthusiast ... From Portugal to the World !!!
... more info
Adriano MGS Ferreira hasn't created any events. Follow Adriano MGS Ferreira to be notified when they create a new event.