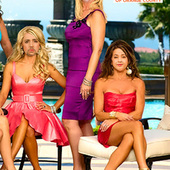 Bold Television Network
We are BOLD TV, an over the air network that will ultimately be broadcasting our channel right here on livestream as well as television, smart devices, viaway and any other way you can think of. We love new program suggestions and welcome con.tent submissions. Wnjoy!
Links
... more info
Bold Television Network hasn't created any events. Follow Bold Television Network to be notified when they create a new event.