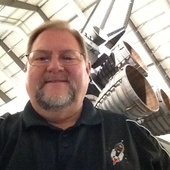 Vance Everett Nichols
Secondary School Principal & Chief Academic Officer, Riverside Christian Schools, Riverside, CA; RCHS Race for Space team has two experiments headed to the International Space Station in a Dragon capsule (via Falcon 9 rocket) launched on March 1, 2013, from Cape Canaveral.
... more info
Vance Everett Nichols hasn't created any events. Follow Vance Everett Nichols to be notified when they create a new event.