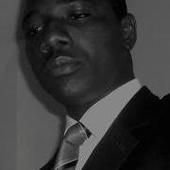 Cudjoe Ampofo Dennis
I am a missionary sent by my father Bishop Dag Heward-Mills from Lighthouse Chapel Int. I believe in Jesus Christ. And i believe He is the son of God. He died for my sin and I also believe that He resurrected the third day and He is coming again to take those who belong to Him. that is those who have received Him as their Lord and personal saviour. If you have not. then receive HI'm and welcome Him into your life now. I am privilege to be a missionary.
... more info
Cudjoe Ampofo Dennis hasn't created any events. Follow Cudjoe Ampofo Dennis to be notified when they create a new event.