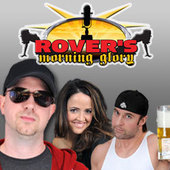 Rover's Morning Glory
RMG-TV is the video simulcast of Rover's Morning Glory, a syndicated radio show headquartered at WMMS-FM in Cleveland, Ohio.
Links
... more info
Following
This account is not following anything yet. To follow this user, click the follow button under their photo. To find accounts to follow visit to your homepage.