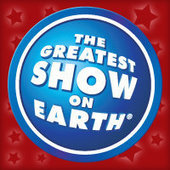 Ringling Bros. and Barnum & Bailey ®
A 140-year tradition that combines the classics – extraordinary animal performances, captivating clown escapades and daring high-wire acts – with contemporary surprises and thrills to make the circus-going experience memorably unique and a family tradition handed down from generation to generation.
Links
... more info
Following
This account is not following anything yet. To follow this user, click the follow button under their photo. To find accounts to follow visit to your homepage.