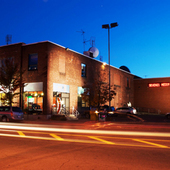 Ellenbogen Creative Media
Ellenbogen Creative Media is the Hudson Valley's largest digital media company, producing award-winning audio & video productions for television, internet, business, and organizations throughout the globe. Multi-camera live webcasting and content production for the internet is our specialty.
... more info
Following
This account is not following anything yet. To follow this user, click the follow button under their photo. To find accounts to follow visit to your homepage.