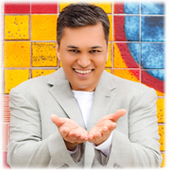 Panache Desai
"Our potential is infinite - every man, woman, father, son, mother, daughter, is infinite - every person is infinite. Our potential is only ever limited in the way that we say it is - the way we allow it to be."
... more info
Archived Events
21 Days of Presence and Vib...

IGNITE THE POWER OF YOUR VI...

The Vibration of Divine Love

The Vibration of Making a D...

Living in the Heart of Poss...

Making Your Life a Living M...

Spike the Grid - Igniting t...

Energy of Love

Cultivating Your I AM Maste...