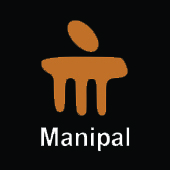 Manipal Group
Manipal University is a name to remember, not just across the length and breadth of India, but worldwide. The fact that students from 52 countries are studying here is a testimony to this fame.
... more info
Archived Events
20th Convocation

TAPMI 29th Annual Convocation

Manthan 2015

MAGEX - H1 2014

Manipal University 19th con...

Manipal University 19th con...

TAPMI Finance Lab Inaugration

DISHA 2014

Manyata 2014

Manipal University 18th con...

MaGEX 2014

28th Annual Convocation

Magex H1-2013

MAGEX H1-2012 - Manipal Glo...

TAPMI Convocation at Manipal

Inauguration of MARENA

Load More

Federal Manipal School of B...