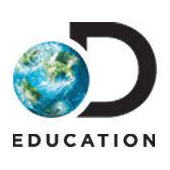 Discovery Education
Discovery Education supports teachers in accelerating student achievement, bringing the world of Discovery into classrooms to ignite students' natural curiosity.
... more info
Upcoming & Live Events
National ENERGY STAR Day - ...
Archived Events
Kilimanjaro Virtual Field Trip

Manufacture Your Future – L...

Constitution Day Virtual Fi...

DENSI2015

Seizing Opportunity in the ...

Magna Carta: the story of o...

The DENny Awards

DEUK Test broadcast

Inspiring Entrepreneurs of ...

Auschwitz: The Past is Pre...

May 2015 Classroom LIVE!

Teacher Appreciation Week K...

April 2015 Classroom LIVE

Discovery Education Spring ...

Live From the Farm – Techno...

My Brother's Keeper

Ford's Theatre 150: Remembe...

March Live Stream

Load More

Virtual Field Trip Inside t...